Meet Our 2019-2020 Joe Thomasberger Fellows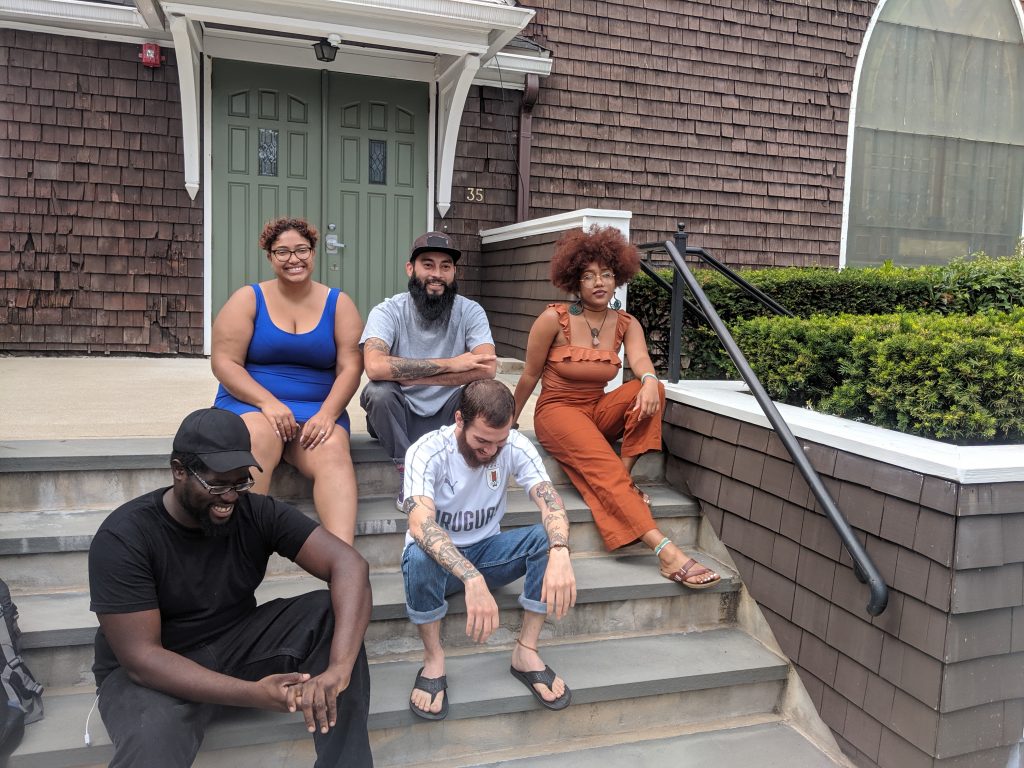 This year's cohort of Thomasberger Fellows and the projects they're working on are:
Stephen Batiz, Third Year Fellow
Stephen is a visual artist and educator. He started the Kiatud Creative after school art club. He has held weekly classes at The HUUB this spring. Stephen has also programmed art activities at Solidarity Potlucks all year. Most recently, he curated Vile Vortex, a showcase of local visual artists, at The HUUB.
Ray Sykes, Third Year Fellow
Ray is a performance artist and community organizer. He started Don't Drop the Mic, a showcase of the best local talents and a forum for self-expression. In April 2019 he hosted #DDTM6 and has a seventh event planned for the beginning of June 2019.
Amonnie Nicolas, Second Year Fellow
Amonnie is a visual artist who just finished a video game design degree at Bloomfield College. In the fall of 2019 she started a popular weekly figure drawing class. She also worked with Stephen on the Kiatud Creative art club, showcased her work at Vile Vortex, and designs flyers for Fellows and other HUUB events.
Cesar Presa, Second Year Fellow
Cesar is a musician and urban farmer. This year, he started SoundScapes, an alternative music concert series curated to be diverse and inclusive of less mainstream musical styles. There have been two independent SoundScapes shows with another planned in June 2019, as well as collaborations with the University of Orange's Music City program to organize incredibly diverse events, from Tuareg Guitarists to dance and electro-pop shows.
Brianna Velez, First Year Fellow
Bio on the way. Brianna is starting a creative non-fiction writing class for adults that will start in February 2020.