The Ben Jones Community Gardens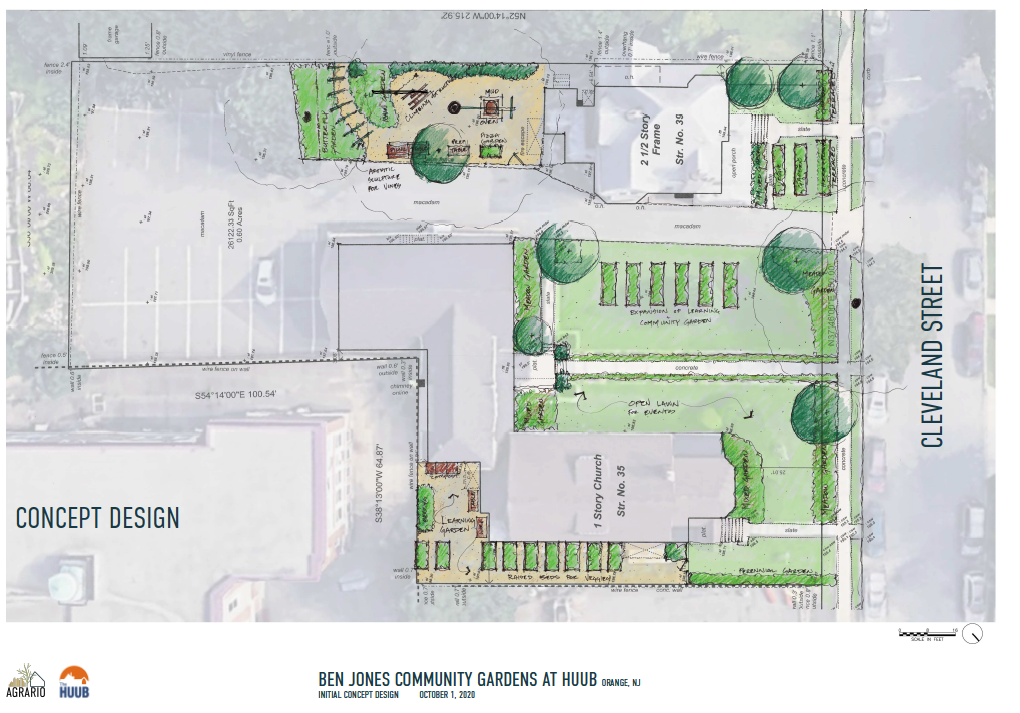 The Ben Jones Community Gardens, named after Orange's first Black councilmember, will transform HUUB's underutilized outdoor lawns into both public resources for city residents and spaces for HUUB to connect with and organize its neighbors. Ben Jones fought tirelessly for public amenities and services. It is said that, under his leadership, at one point Orange had more public swimming pools per capita than any other city on the east coast. With the creative insight and design expertise of Stephen Panasci, founder and principal of Agrario Design, we have a vision and plan for making the gardens a reality.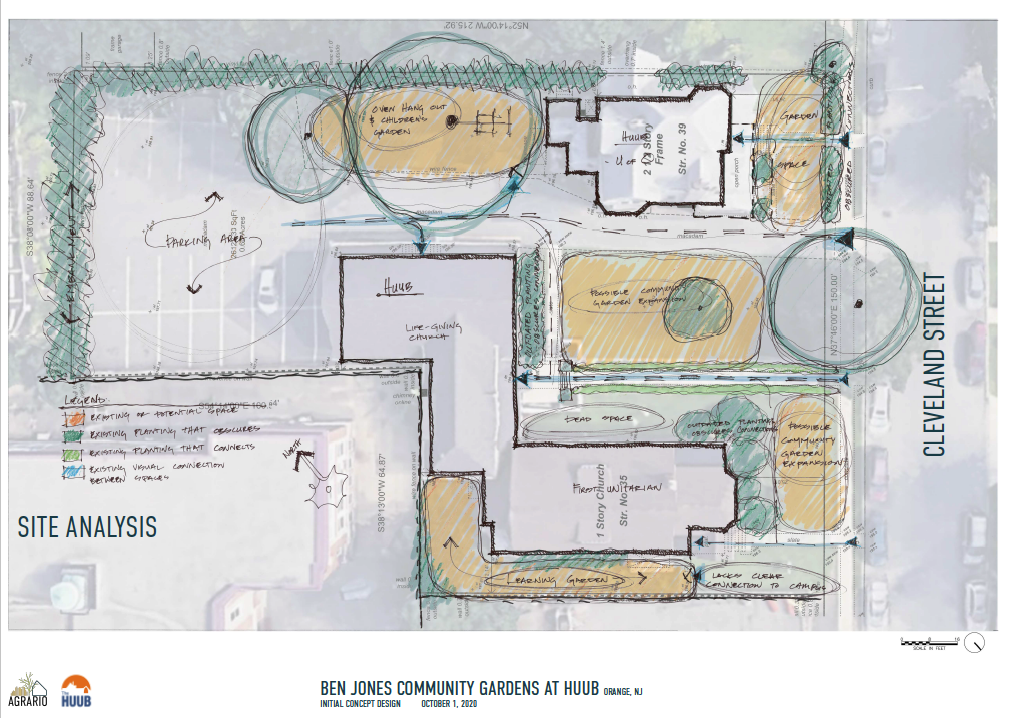 The gardens will provide healthy, local produce to our neighborhood, but they will also provide green spaces to relax and connect. They will provide spaces to learn about agriculture, gardening, and food, but also about access to open spaces, housing affordability, and development plans in the community. They will be beautiful and productive examples of local plants and pollinators, but will also provide spaces to talk about environmental education, public health, and outdoor activities in urban environments. They will bring together volunteers to help manage the gardens, distribute food, and maintain the compost bins, but they will also provide a tool for organizing HUUB's neighbors to hold local government and elected officials accountable and to push for positive changes in the community. Additionally, the community garden aims to explore innovative and sustainable practices like growing vegetables in a greenhouse, fostering year-round food production and enhancing food accessibility in the neighborhood.
The ultimate purpose of the Ben Jones Community Garden is to provide spaces for Orange residents to explore and reimagine how their outdoor spaces can address over-developed urban spaces, environmental health hazards, and access to healthy food, while strengthening community relationships and increasing civic participation, much as we have done with HUUB's indoor spaces.