Sharee, Ernest, & Orange You Vaccinated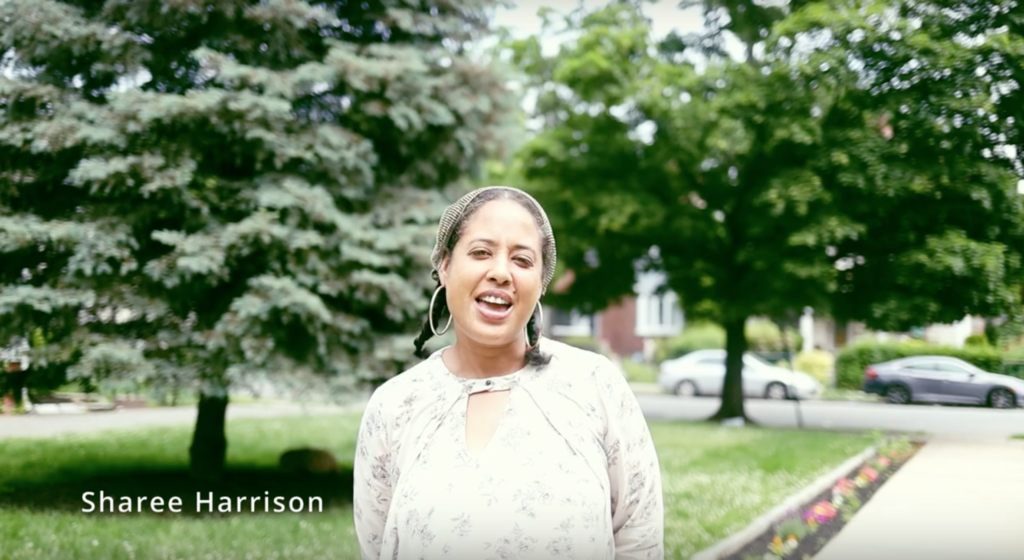 This week we're introducing Sharee Harrison, Ernest Lindsay, and the Orange You Vaccinated (OYV) program. Sharee is a proud Orange native, the Orange You Vaccinated project manager, and a true champion of her city! Her love for Orange and the people who live and work here are tangible and infectious, no-pun intended. Listen to her talk about her work on our campaign page here!
Orange You Vaccinated is a campaign addressing COVID equity, focused on education, awareness, and access to COVID resources. Sharee has managed a multi-lingual street team who talk with folks in Orange and East Orange about COVID, answering questions and addressing misinformation, while working with local public health departments to provide vaccines at public events around the two cities.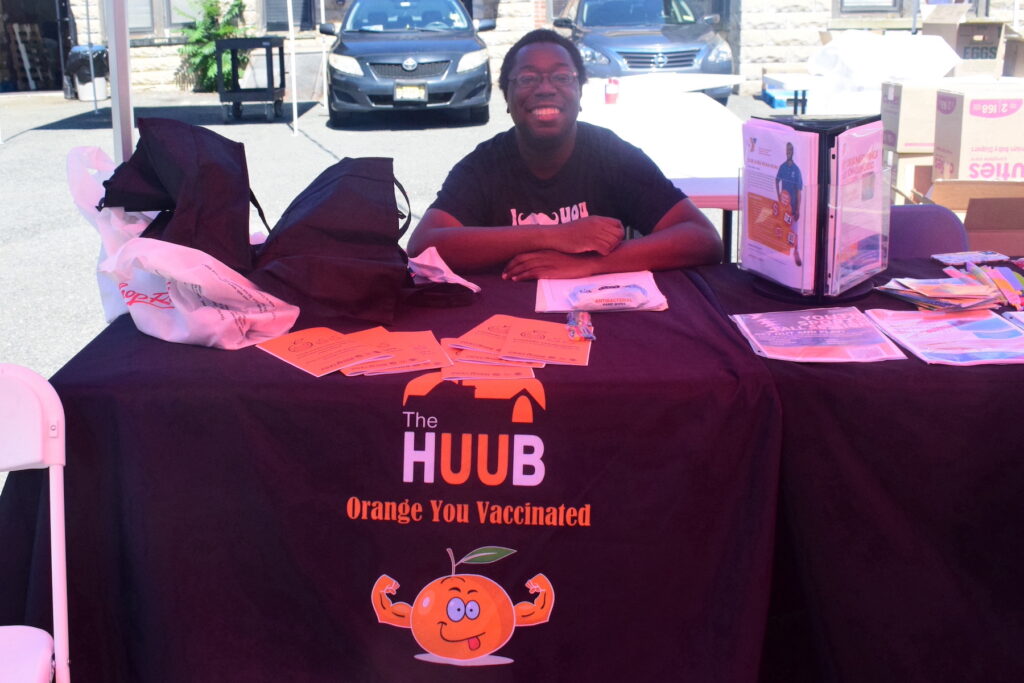 Sharee, along with Ernest Lindsay, the OYV Assistant Project Manager and a proud Orange resident, and the rest of the OYV street team have been leading this campaign since the end of 2021. They have organized and supported dozens of local events, successfully facilitated hundreds of vaccinations, connected with thousands of residents, and provided important information and updates about the ever-changing landscape of the pandemic and the resources available to support traditionally under-resourced communities of color, like Orange and East Orange.
As the pandemic continues to evolve and disproportionately affect communities like Orange and East Orange, Sharee, Ernest, and the OYV Street Team's work connecting with and community members and making sure folks have the most up-to-date and accurate information about staying safe and healthy is as important as ever.
HUUB's ability to develop and support programs like Orange You Vaccinated are built on the trusting relationships we've developed over the years, which start with the amazing team our organization has been able to bring together. Please help us continue this incredibly important work by contributing to our Annual Campaign today at the button below!
Thank for your support! We appreciate you and hope to see you at the HUUB sometime soon!
The HUUB Team
Daniel, Sharee, Ernest, Haile, Zaki, Tony, Tyree, and Charlie