Haile Bennett, Ben Jones Community Gardens, & Orange Patches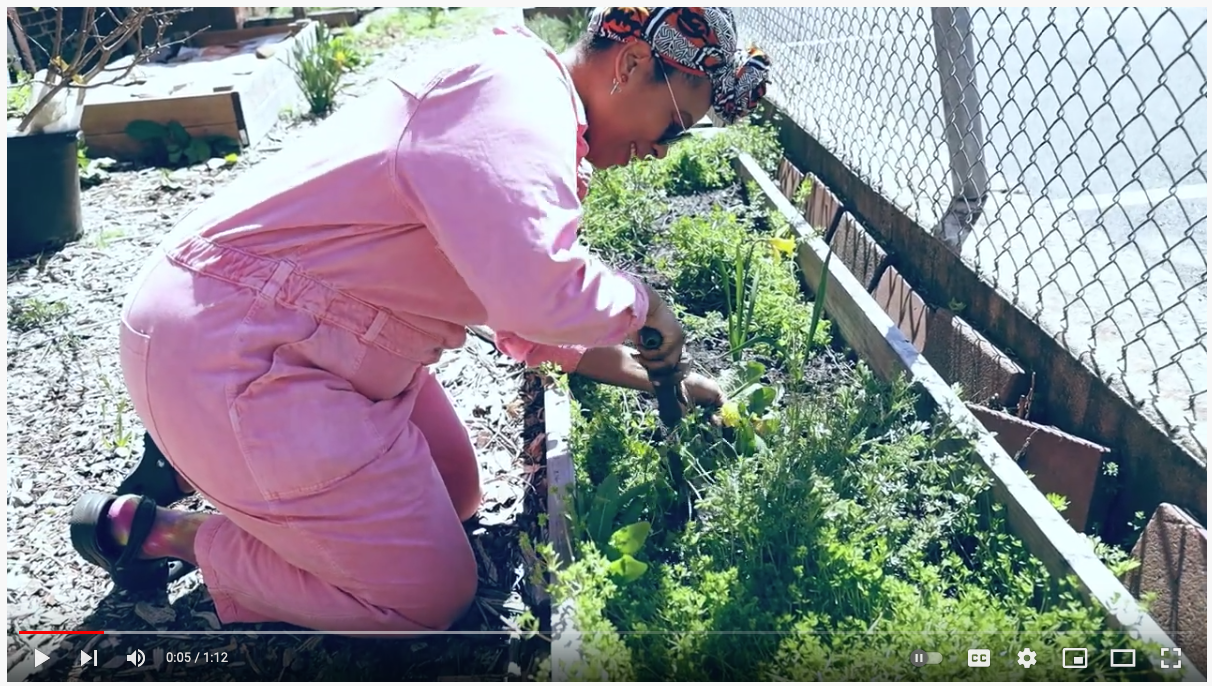 Dear HUUB Friends and Family,
Thanks to all who have contributed to the campaign so far – we appreciate you! Today I want to introduce you to Haile Bennett, HUUB's Garden Manager, the Ben Jones Community Gardens, and Orange Patches, two budding environmental justice programs she's leading in Orange. Here's Haile talking about her role and these projects on our campaign page!
The Ben Jones Community Garden (BJCG) was named after Orange's first Black Councilman and carries on his legacy of advocacy and community investment. The project turned HUUB's underutilized yards into beautiful safe spaces for fellowship during the COVID-19 pandemic, as well as providing fresh produce in the heart of the city – a green oasis addressing food insecurity in a concrete jungle recently labeled as a food apartheid zone. In the midst of contentious city redevelopment plans, BJCG is a space for mobilizing neighbors and reaffirming their pride and ownership of Orange.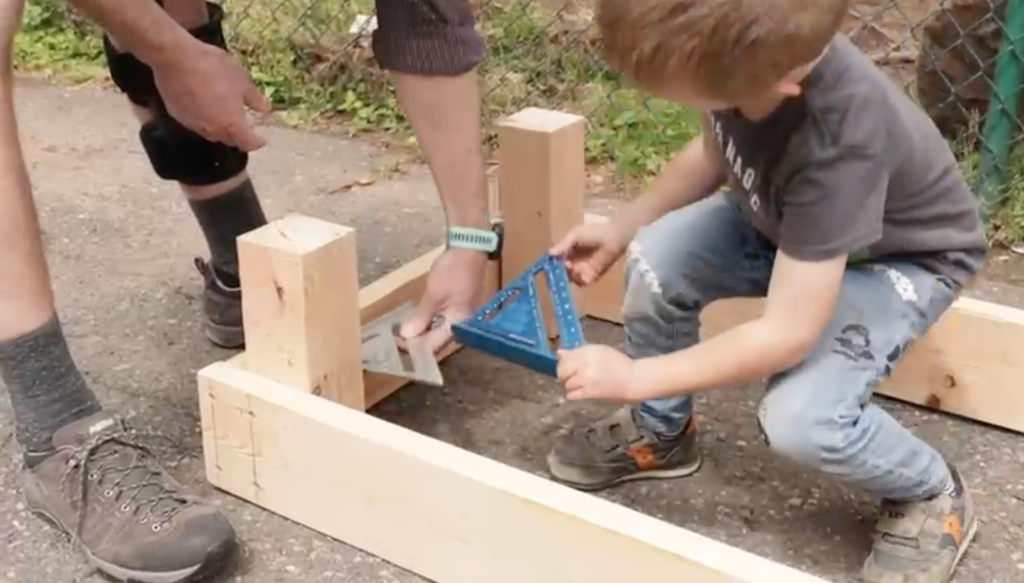 Entering its second season, BJCG is expanding its capacity with a greenhouse, providing more produce and seedlings for residents to begin or add to their own gardens. All ten raised beds – five of which are built for greater accessibility – will be ready for use. Beds full of fresh vegetables, medicinal herbs, and native pollinator-friendly plants will inspire passersby and inquisitive schoolchildren next door to get their hands in the dirt and locally-grown produce in their bellies. Help us keep developing the Ben Jones Community Gardens and environmental justice programming by donating here.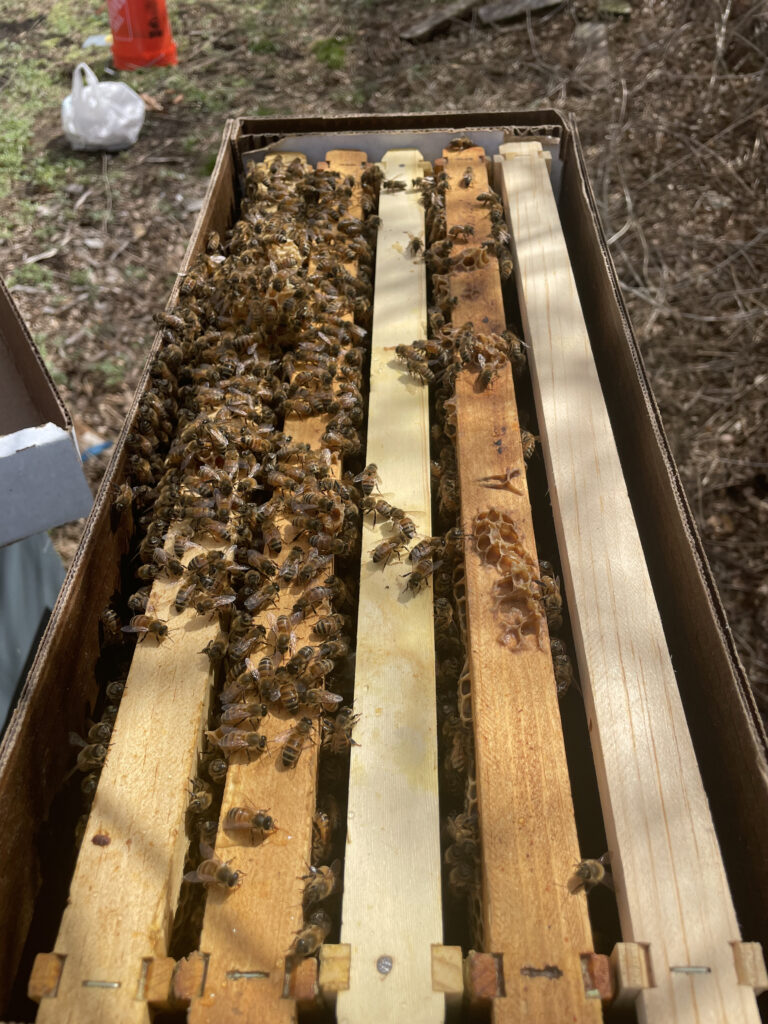 BJCG's location on Cleveland St. makes it an ideal learning garden and meeting space for all of Orange's residents. Volunteers of all ages will be welcomed regularly to work with the Garden Manager on routine garden maintenance, seeding in the greenhouse, or observing the new beehives. Garden visitors will gain greater appreciation for where their food comes from, learn about sustainability and conservation, and be encouraged to take action against local environmental racism and housing injustices. Events like the Summer Solstice Pop-up with Orange Farmers & Flea Market will connect the folks of Orange to BJCG, promote community resources, and unite different sectors of the community to remind them how much we value one another and the under-resourced greenspaces in our city.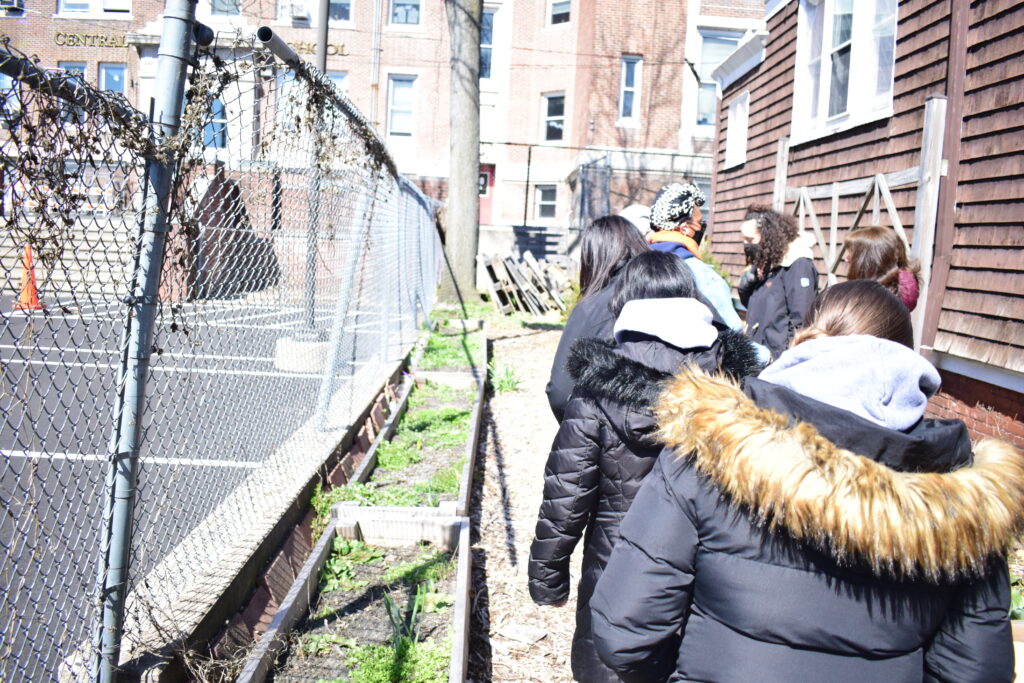 The garden is the initial greenspace supporting Orange Patches, a new citywide greenspace and gardening program that encourages stewardship and environmental justice advocacy, increases environmental and nutritional knowledge, and supports greenspaces and gardeners of all levels across the city. BJCG is essential to this program's success, having a central resource hub to distribute gardening materials, share knowledge through engaging workshops, and celebrate achievements.
BJCG inspires Orange to invest in their community, reap the harvests of their hard work, and continue to lay roots where they call home. The garden is a source and space of empowerment for the people of Orange, a reminder that we can come together to bloom through adversity and take care of one another. We're proud of the work we're doing at HUUB in Orange's environmental justice space. Help us continue these important projects in our front-line community by donating to our Annual Fund today.
We can't do any of this work without You & You! We appreciate you.
Onwards,
The HUUB Team
Daniel, Charlie, Zaki, Haile, Sharee, Ernest, Tony, and Tyree