2020 Mayoral Candidates Forum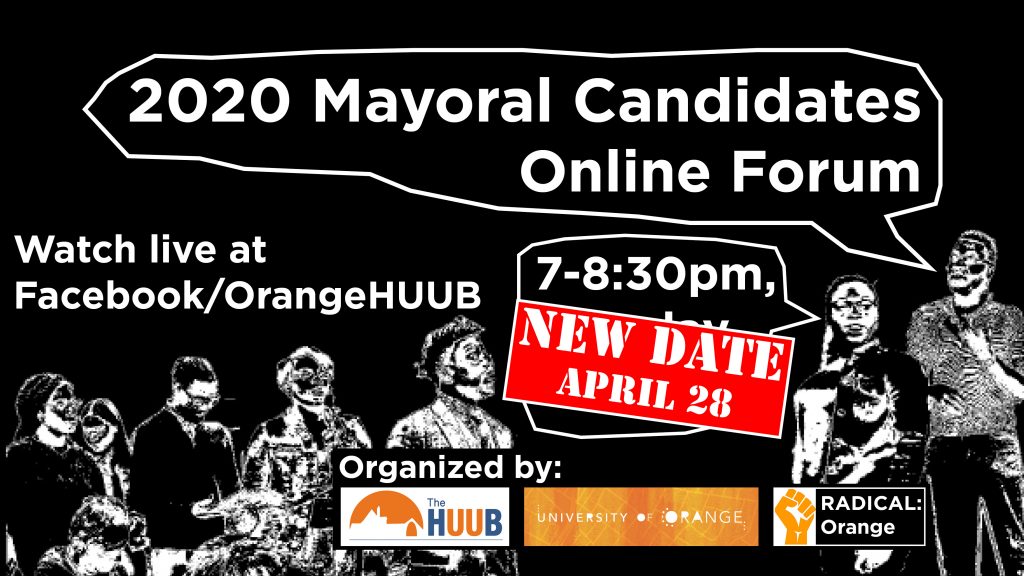 Audience Questions
We pulled 11 questions from the comments sections during the Mayoral Candidates Forum Tuesday, April 28, and we shared them with all candidates on Friday, May 1. As we receive them, we will link to the candidates responses below:
Michael Jean Baptiste
Shawn D. Hunter
Rayfield R. Morton
Dwayne D. Warren
Donna K. Williams
Here are the questions:
What sets you apart as being an ethical candidate?
How do you plan on engaging the immigrant community with completing the census. So far, Orange is really low in responding.
What makes you qualified for the job? If we don't see you in the community, what have you done lately?
Would the next mayor help to put term limits in place with city council?
What real programs will be available for youth don't don't play sports or cheerlead?
Moving forward will something be done with the Memorial Hospital site that's not an apartment building? Our schools are already filled enough and most of our kids leave the city to spend money in other places to have fun.
Moving forward the person elected how do you plan on working with the board of education to strengthen community and education?
What are we going to do about the crime and drug dealing around Hickory, Taylor and Chapman Street that have been going on for more than 10 years?
How are the residents benefiting from all of the so-called redevelopment?
Can the current/next mayor start having their council people have ward meetings? One councilwoman has meetings for her ward and works with the people in her ward. She works with people outside her ward as well however the different wards should be able to be heard by the person representing them.
Can you please list which mayoral candidate is Republican and which is Democrat? As a resident of Orange, I have a right to know of their political background.
In this unprecedented and destabilizing moment, civic institutions like Elections and the Census still need to happen.
With the 2020 Mayoral election happening in this time of social distancing we organized a digital candidates forum to continue providing this service to the community. We invited the six candidates to share their ideas and vision for the city with the electorate.
We planned this forum in collaboration with our allies at University of Orange and RADICAL: Orange.
The forum was streamed via Facebook Live.
Mayoral Forum Recording