Orange Patches
Orange Patches is a local environmental justice project designed to spread enthusiasm, education, and grassroots advocacy about green spaces, stewardship, and sustainability throughout Orange's four wards. In partnership with local organization BloomWilt, HUUB is supporting Orange Patches to build on the success of Planning to Stay, HUUB's housing justice and community organizing project.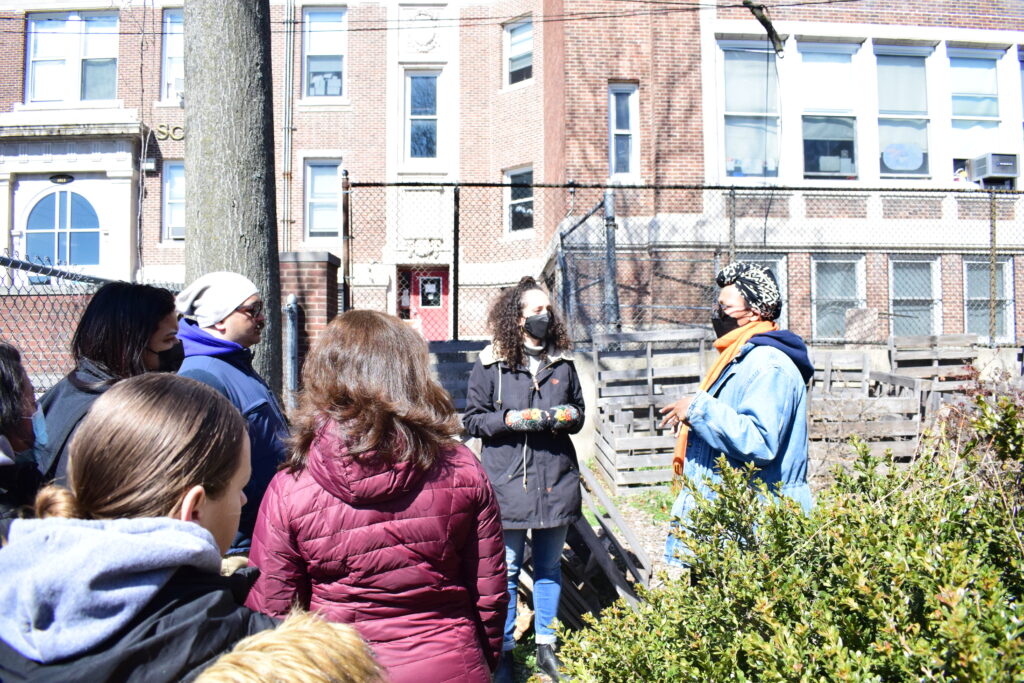 Supporting Orange Patches is the second phase of HUUB's environmental justice activity that began with the construction of the Ben Jones Community Garden (BJCG) at HUUB in 2021. Orange is a frontline community dealing with decades of disinvestment and the poisonous legacy of heavy industry. The BJCG is a response to this reality seen in many majority-minority neighborhoods to share solutions to environmental health hazards, while increasing access to fresh, healthy food. It provides public and productive community and education spaces at HUUB for Orange residents to explore and reimagine their outdoor spaces. Environmental Justice initiatives are scarce at the city and county level, and those that do exist are mostly paying lip service. They might add a bit of "greening" to market rate or luxury development projects, but do not address the root causes of the environmental injustices. In fact, these efforts often exacerbate issues of displacement in the community, which ties back to HUUB's Planning to Stay program, showing how these and other issues in black and brown communities are intimately interconnected.
BloomWilt has designed Orange Patches with goals to strengthen community ties through hands-on programming, maintain and connect existing greenspaces, educate residents, and seed a network of environmental advocates. In seasons to come, the project will increase the sources of fresh, local produce in and for the community. Finally, in line with HUUB programs, in addition to the project's direct benefits, Orange Patches is designed to strengthen community relationships and increase civic participation towards a healthier, stronger community. We will start to achieve some of these goals as early as summer 2022, but others are longer term, looking out one, two, and even five years.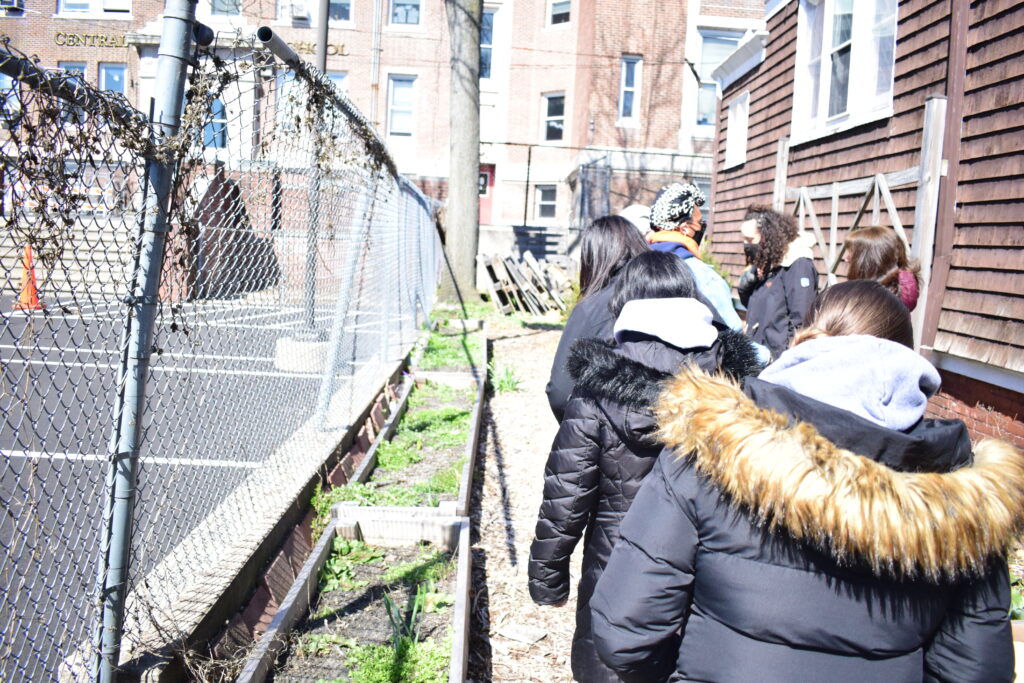 The dual activities of Orange Patches will be to convene a citywide Gardening Committee and host the citywide "Favorite Orange Patch" garden contest. The committee will be a collaborative group of gardening and environmental justice oriented community organizations, local growers, schools, and other interested parties from Orange and surrounding communities that will start convening in early 2023. The contest will lift up and celebrate Orange's diversity, shining light on the cultures and gardening practices of the city's residents and will happen in September 2022. Both the committee and contest will help make Orange Patches a city-wide initiative, connecting people and a patchwork of green spaces from every neighborhood of Orange.